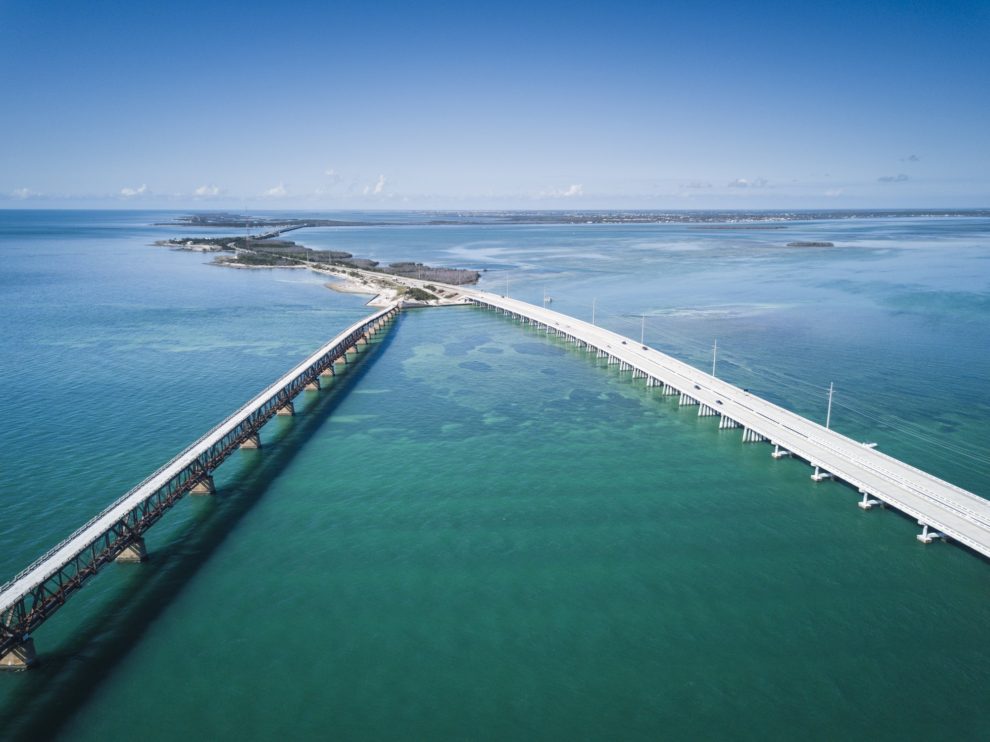 Florida Keys Luxury Island Homes: The Best of the Best
Beautiful weather, stunning scenery, outstanding sports, and recreational opportunities, and an eclectic, entertaining island culture set Key West apart from most other residential areas.
One of Key West's standout features is the ready availability of the lifestyle offered by private tropical island living. The dream of owning a home in an exclusive island enclave surrounded by turquoise water can become a reality in Key West. Home seekers considering a private island home near to Key West have two good options: Sunset Key and Shark Key.
Sunset Key
Sunset Key is a 27-acre patch of coral sand set 500 yards off the northwest shoreline of Key West. Built by the U.S. Navy from dredge material produced while developing shipping and submarine channels for the Key West Naval Base, the island was officially designated as Tank Island and originally intended to be a fuel depot. Plans changed after two tanks were constructed, and they were never filled.
In 1986, a private developer bought the abandoned island from the government at auction and began planning a luxury residential and resort community. Lots for 69 single-family homes and 40 guest cottages were surveyed and the island was renamed Sunset Key in 1994. Now jointly owned by private homeowners and the Westin Key West Resort, Sunset Key Features high-end luxury residences placed along car-free brick-paved roads lined with tall coconut palms.
Sunset Key is accessible by boat only, so homeowners park in the Westin Resort parking garage. A 10-minute shuttle boat ride takes them to the island, where walking, biking or golf carts are the means of transport.
Shark Key
Situated 7 miles from Key West and just east of Big Coppitt Key, long, narrow Shark Key extends north from the Overseas Highway about a mile into the Bay of Florida. For all practical purposes an island, Shark Key's southern tip is linked to the neighboring Keys by an intersection with the Overseas Highway. Shark Key residents enjoy the ambiance of island living as well as the convenience of transportation via private vehicle.
Beautiful landscapes, expansive sea vistas, and magnificent one-of-a-kind waterfront homes let Shark Key set the standard for elegant Lower Keys living. With just 74 direct waterfront single-family residential lots set along 2.25 miles of shoreline, only Shark Key Real Estate can rival Sunset Key in terms of high-end private tropical island residential appeal.
Shark Key is master-planned so all lots allow for plenty of space between homes and no backyard neighbors. Gated access assures security, and privacy, peace, and beauty define life on Shark Key.
Private Island Luxury Leaders
Private island living is synonymous with upscale luxury, so it is no surprise that Shark and Sunset Keys feature residences priced in the 7-figure range and above. That is when listings are available in these small and exclusive communities.
Breathtaking tropical settings, island-inspired architecture, understated elegance, and unique features found inside and out make it fun to browse Key West's private island homes. Let's take a look at some examples from the top of the market.