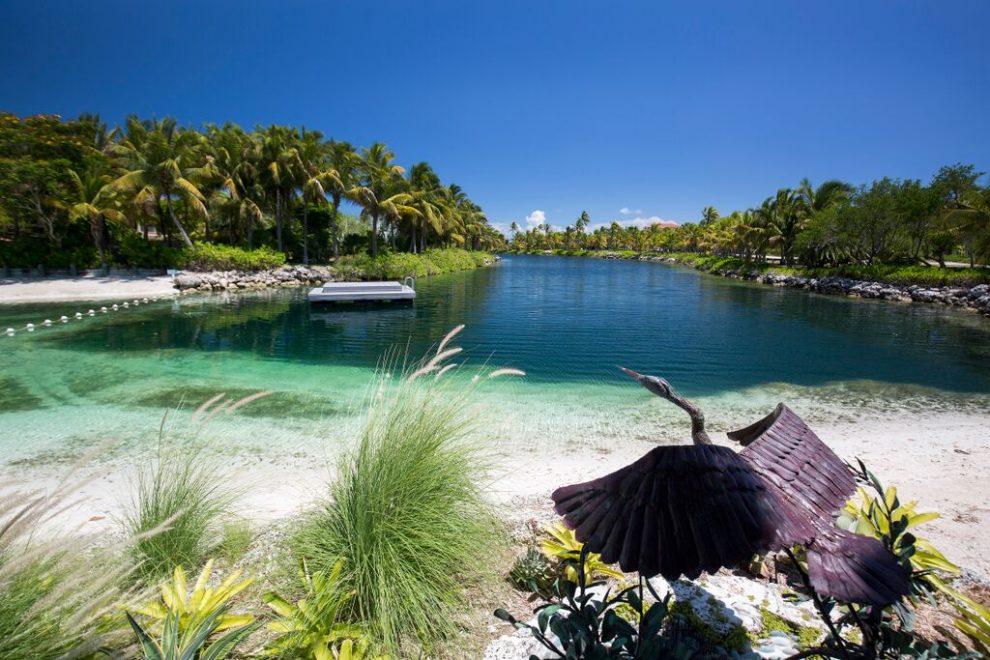 Shark Key Real Estate
The Lower Florida Keys offer a way of life that defies easy categorization. A sense of being completely removed from the hustle, stress, and risk of mainland life seems to clash with the fact that the seventh-largest city in America is only two and a half hours away by car. Not to mention that one of the nation's top tourist destinations and party towns is a few minutes to the south at the end of the island chain.
Shark Key Florida embodies the best of the Lower Keys, and living there means enjoying a unique blend of simple island living, refined luxury, and the fun recreational activities the Keys are known for.
An Exclusive Island Community
Situated just 7 miles east of Key West, Shark Key is a long, narrow island that extends about a mile out from the north side of the Overseas Highway. Surrounded by the shallow waters of the Key West Backcountry, Shark Key is connected with the neighboring Keys via an intersection with the Overseas Highway at the southern tip of the island.
Named for its shape that suggests a hammerhead shark when viewed from the air, Shark Key hosts a gated community of 74 direct waterfront single-family residential lots set along the Key's 2.25 miles of shoreline and ranging in size from 1/4 acre to over 1/2 acre. Shark Key real estate has been under development since 1991, and the island has gained a reputation as one of the most exclusive upscale communities in the Florida Keys.
Only the Sunset Key enclave is remotely comparable to Shark Key in terms of high-end private tropical island residential appeal. However, Sunset Key access is limited to shuttle boat. Shark Key residents enjoy the unique luxury of private island estate living in a location that showcases the natural beauty and stunning open water views of the Keys while still offering easy access by car to the necessities and amenities of gracious living.
Dining, shopping, nightlife, and the arts, as well as major retail stores and supermarkets along with jet and commuter travel services out of Key West International Airport, are all just a few miles away.
Come Home to Shark Key
Pride of ownership comes easy on Shark Key. A landscape scattered with blooming tropical plants, winding roadways accented by local coral rock guardrail columns, mailbox pedestals and gateways, an inland saltwater swimming lagoon rimmed with a Bahamian sugar sand beach, two tennis courts, picnic gazebos, and a clubhouse give this quiet, welcoming residential neighborhood the feel of a high-end resort.
Shark Key Florida is a master-planned development with every lot designed to allow plenty of space between homes and no backyard neighbors. Home construction is overseen by an architectural board that supports the creative vision of each homeowner while preserving the Caribbean island ambiance and charm of the community. Shark Key homeowners can rest assured that the qualities and values that make the place so special will remain unchanged through all phases of the island community's growth.
Come home to a really special Lower Keys luxury island residence or choose the perfect tropical waterfront home site to fulfill a personal vision. Contact Berkshire Hathaway HomeServices / Knight and Gardner Realty to arrange a tour of spectacular Shark Key in the Lower Florida Keys.